As you've probably noticed, Halloween is one of my favorite holidays. I don't hesitate to go all out when it comes to costumes, and jump at the chance to wear as much tulle as humanly possible. From Cruella de Vil to the tooth fairy, I've experimented with all kinds of looks from spooky to sweet. This year I'll be putting my spin on the most classic Halloween costume (and leaning into my under eye circles #NewbornLife) by going as a ghost! I'm hosting an adult Halloween party after I take Liam trick-or-treating, so I figured it was the perfect opportunity to add some spooky glamour to my look. Plus, if you're in search of a no-sew handmade costume, this one really just involves trimming some tulle and applying ghostly makeup… aka the best choice if you're busy juggling a new baby like me. Keep reading to see the step-by-step guide to my spookiest costume yet…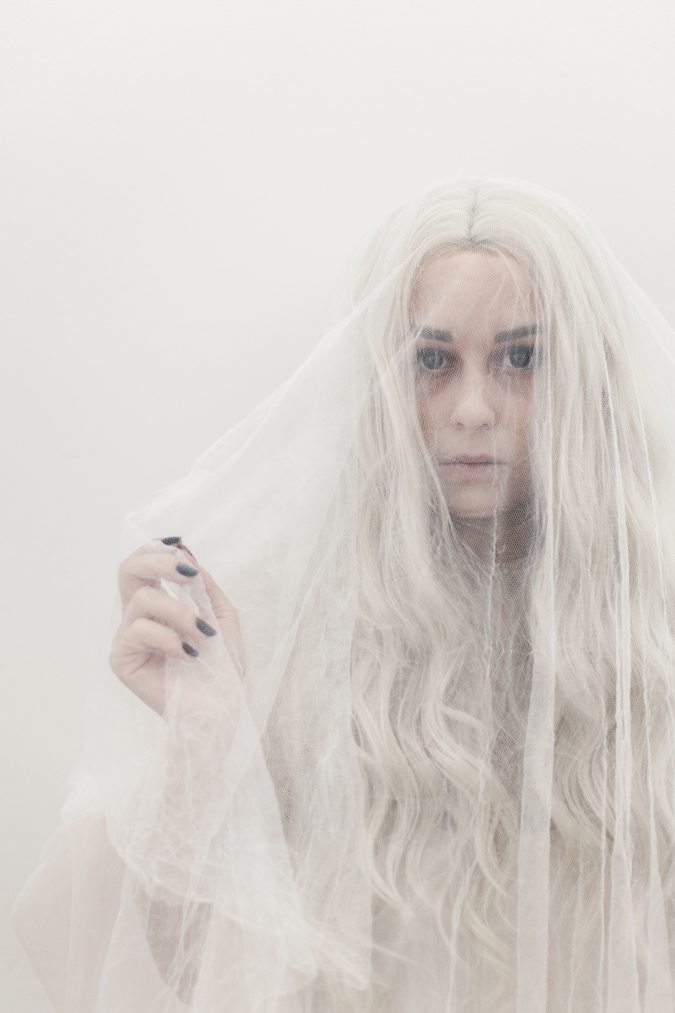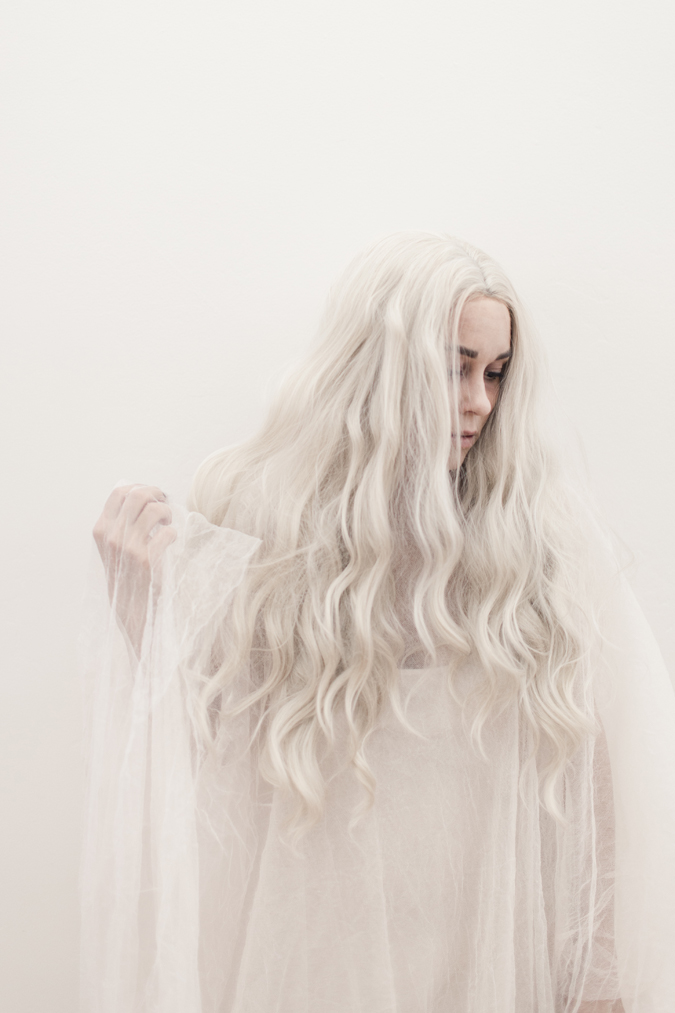 Here's what you will need:
A slip dress in a light color
I used three different varieties of tulle: 6 yards of traditional tulle cut into 3 yard sheets, 3 yards of white crinkly tulle, and 3 yards of cream crinkly tulle)
heels
a long white wig (I ordered this one on Amazon)
blackout contact lenses
Makeup:
silvery highlighter
dark gray or plum eye shadow
black nail polish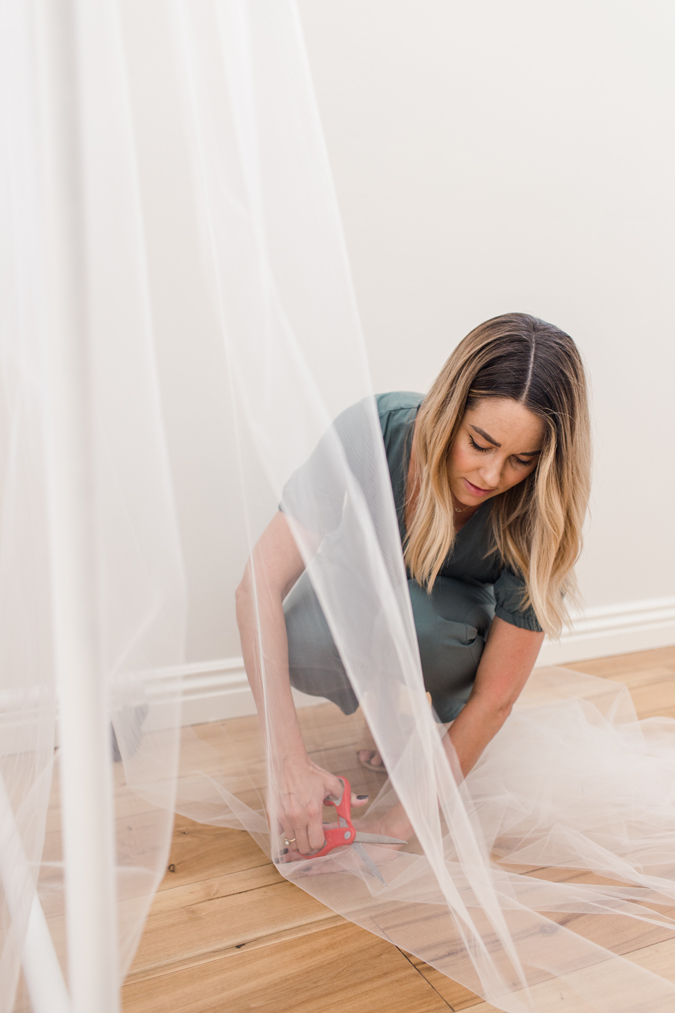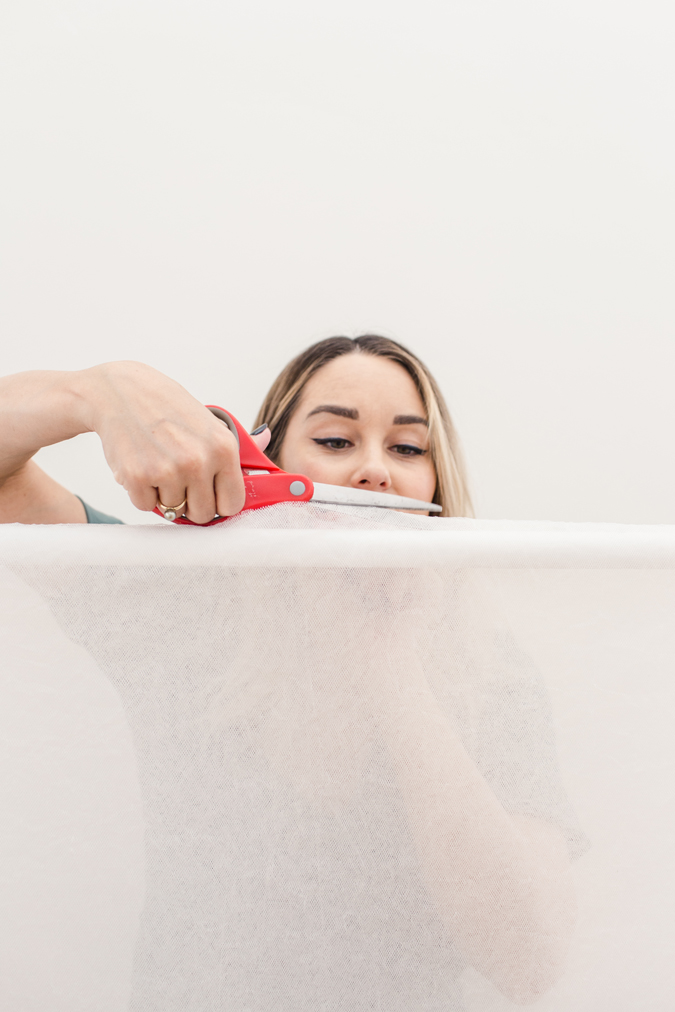 Instructions:
1. Drape all four pieces of tulle neatly in half over a rolling rack (a shower curtain rod would work well too). Layer them with the traditional tulle on the inside, then the white crinkly tulle, and then the cream crinkly tulle on the outside.
2. Trim the sheets of tulle so that the top is shoulder height. I measured my pieces so that they were long enough for me to wear my costume in heels, with a little extra length in the back for a train. Round off the edges to soften the look.
3. Cut a neck hole in the center.
4. Once your tulle is cut and ready to go, pull each layer over your head until you have your finished, dreamy, ghostly look.
Makeup Look:
1. Brush out your wig.
2. Use silvery highlighter to give your face a spooky pallor. I followed up by hollowing out my eyes and cheekbones with dark grey and plum eyeshadow. Follow the contours for a hollowed out look.
3. Paint your nails black and pop in your black contact lenses.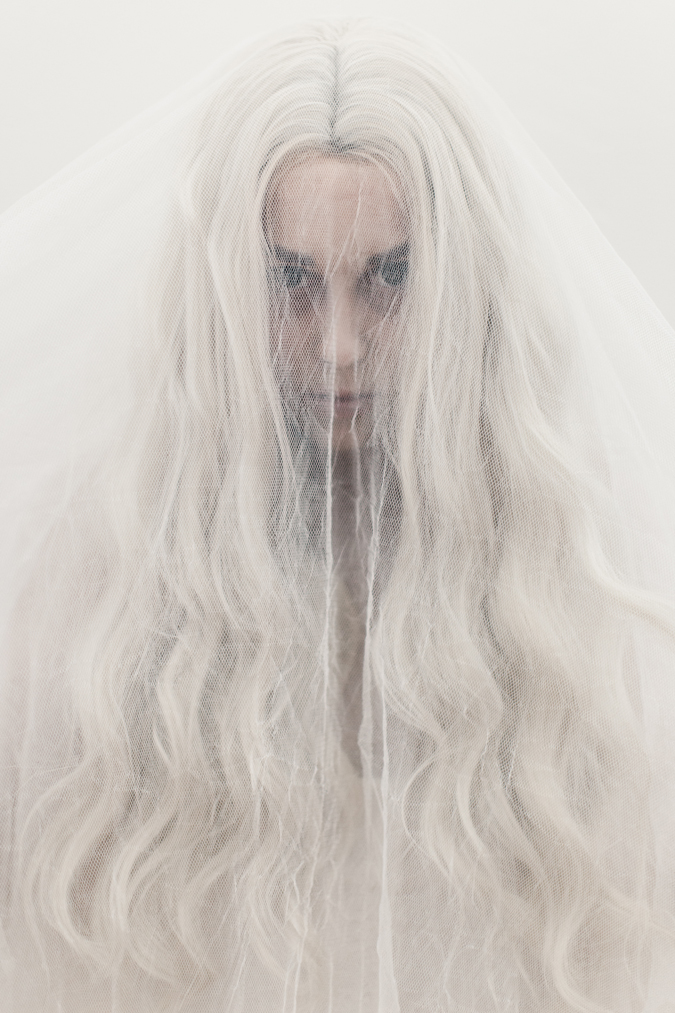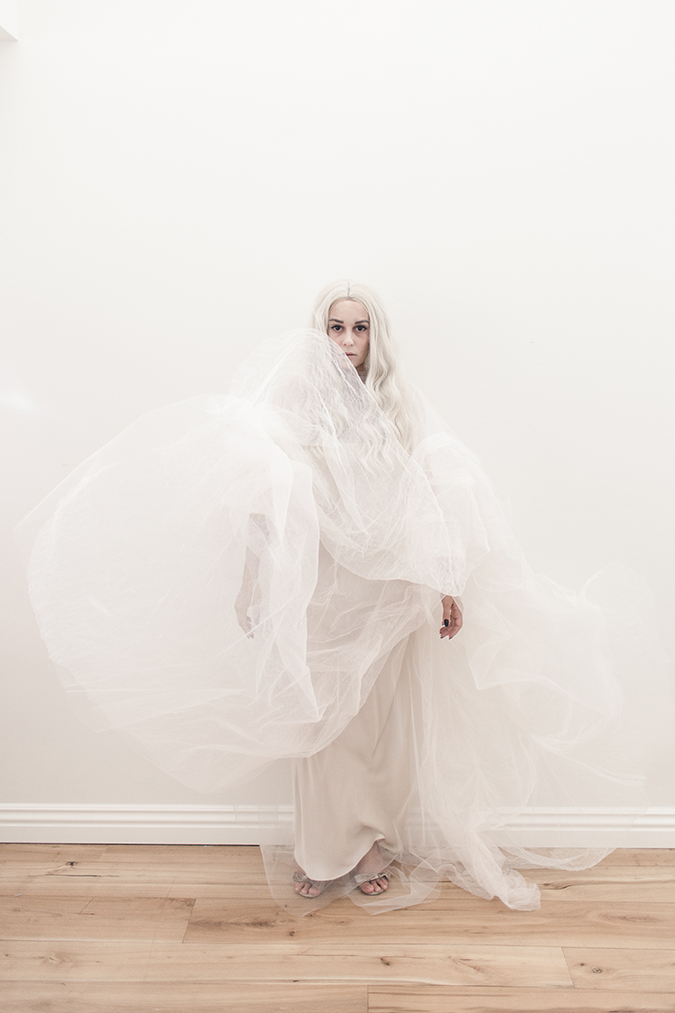 What are you dressing up as for Halloween?
Tell me in the comments… I'm already excited for next year's costume!
XO Lauren
Photos: Jessi Burrone
Affiliate links may have been used in this post.