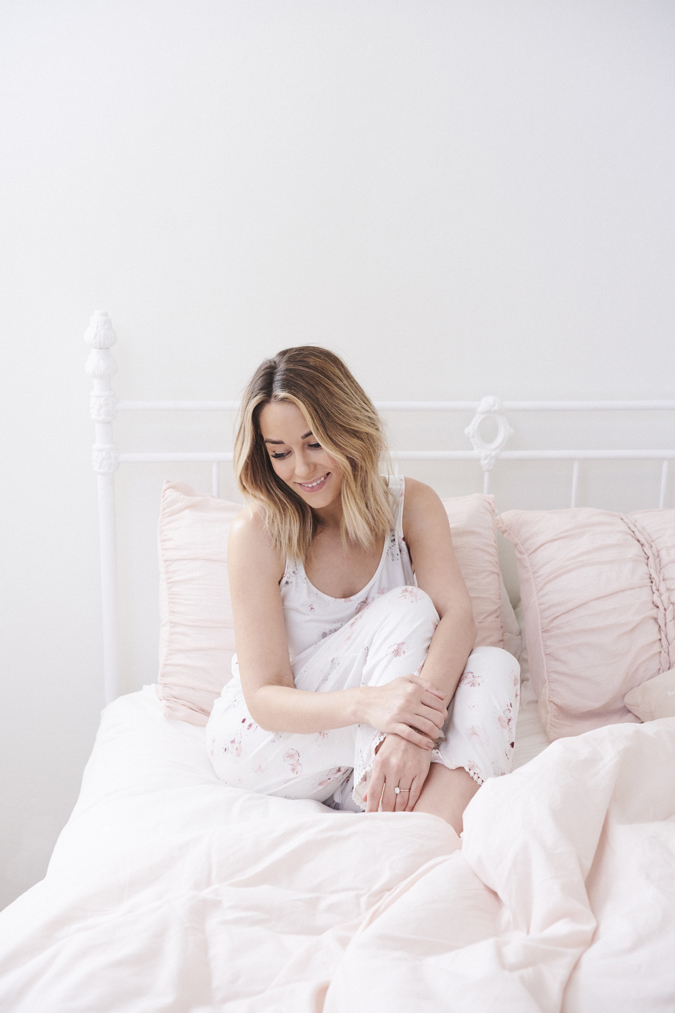 One of the best parts about working in fashion is seeing someone wearing your designs in real life. It makes me so happy to see all the creative ways you guys style LC Lauren Conrad pieces…. and I often get inspiration for my own wardrobe! Lately, I've been loving all the Instagram posts with my new LC Lauren Conrad Sleep Collection, and so today I decided to highlight a few of my favorites. Whether you wear your sleep collection pieces to bed or to lounge around the house on a lazy Sunday, I hope you love these cozy clothes as much as I do. The second-best part of being a designer? Getting to create pieces that you want in your own closet. And now, without further ado, here's how these stylish ladies wore their LC Lauren Conrad sleepwear…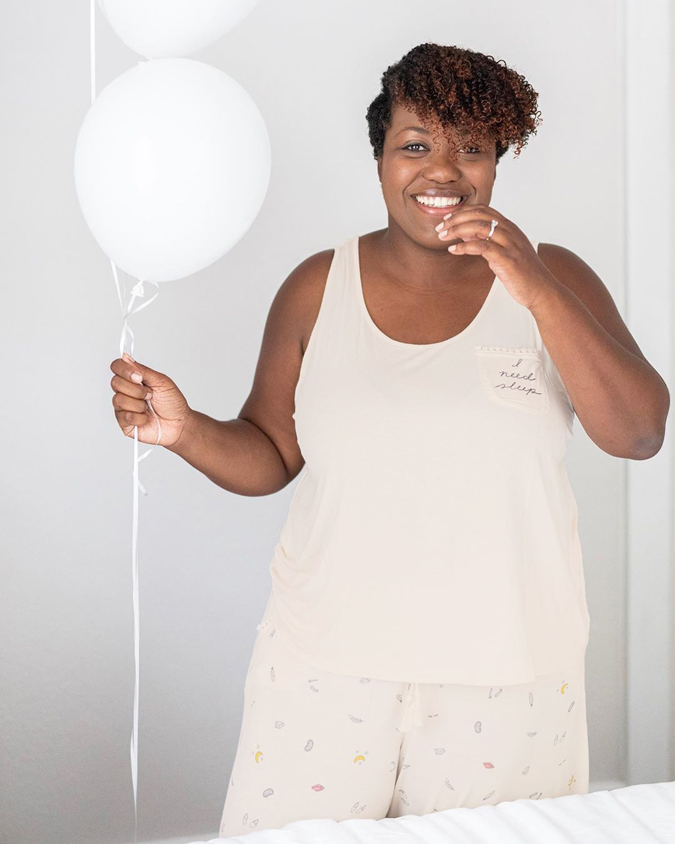 1. Christina Jones of @christinajonesphoto
If you ask me, the best way to celebrate a special occasion is in pajamas. I love how Christina kept things mostly monochromatic, with just a few hints of color on the pants and the pocket.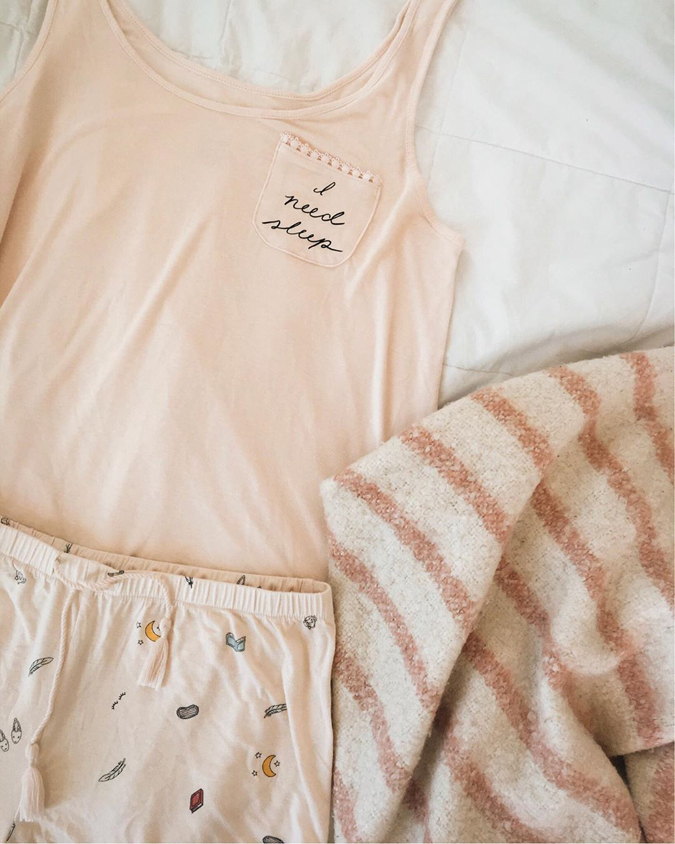 2. Ellie Rohrer of @dailyelliestyle
This sweet peach set couldn't look cozier… and the "I need sleep" pocket slogan is pretty much my mantra these days. Just looking at this photo makes me want to curl up in bed in the best way.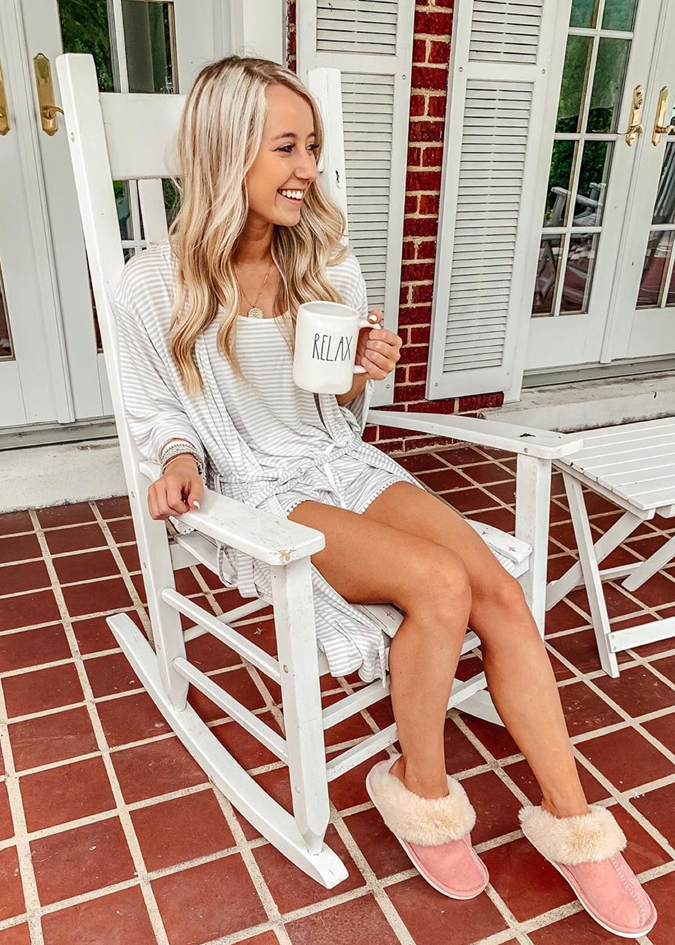 3. Sarah of @stylebysay
Sarah knows how to start a morning off right. Fresh air, cozy pajamas, and my favorite lightweight robe are ingredients for a successful day.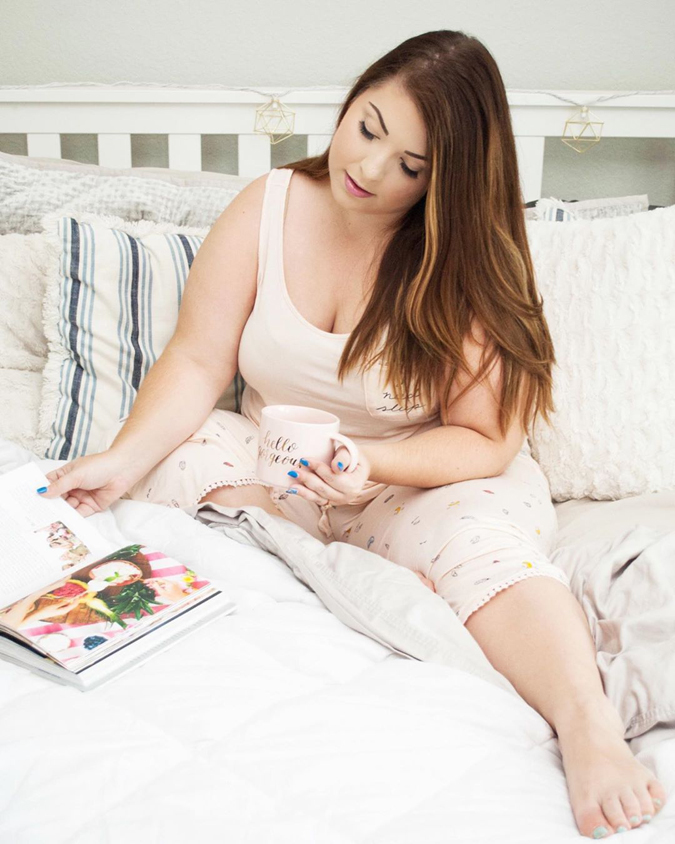 4. Laramie Otto of @lifestyle_w_laramie
This looks like my ideal before bed set-up: a mug of tea, a good read, and cozy sleepwear. Laramie looks pulled together while keeping cozy in this pairing.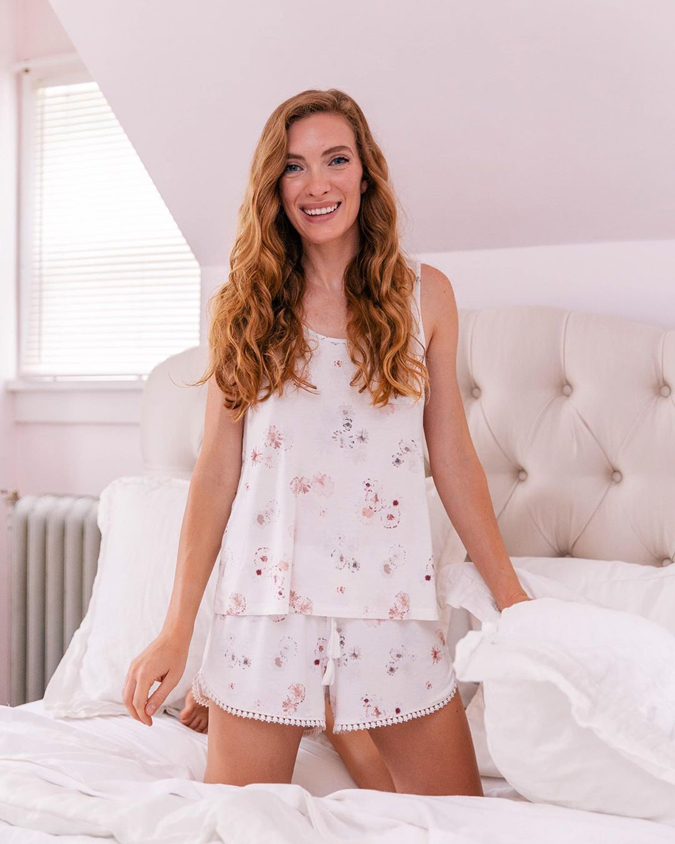 5. Amanda Brezovsky of @amandabrezovsky
As summer heats up, a cute shorts set is an easy way to stay cool. Mix and match your patterns or go for a paired set like Amanda did here, for a sweet printed look.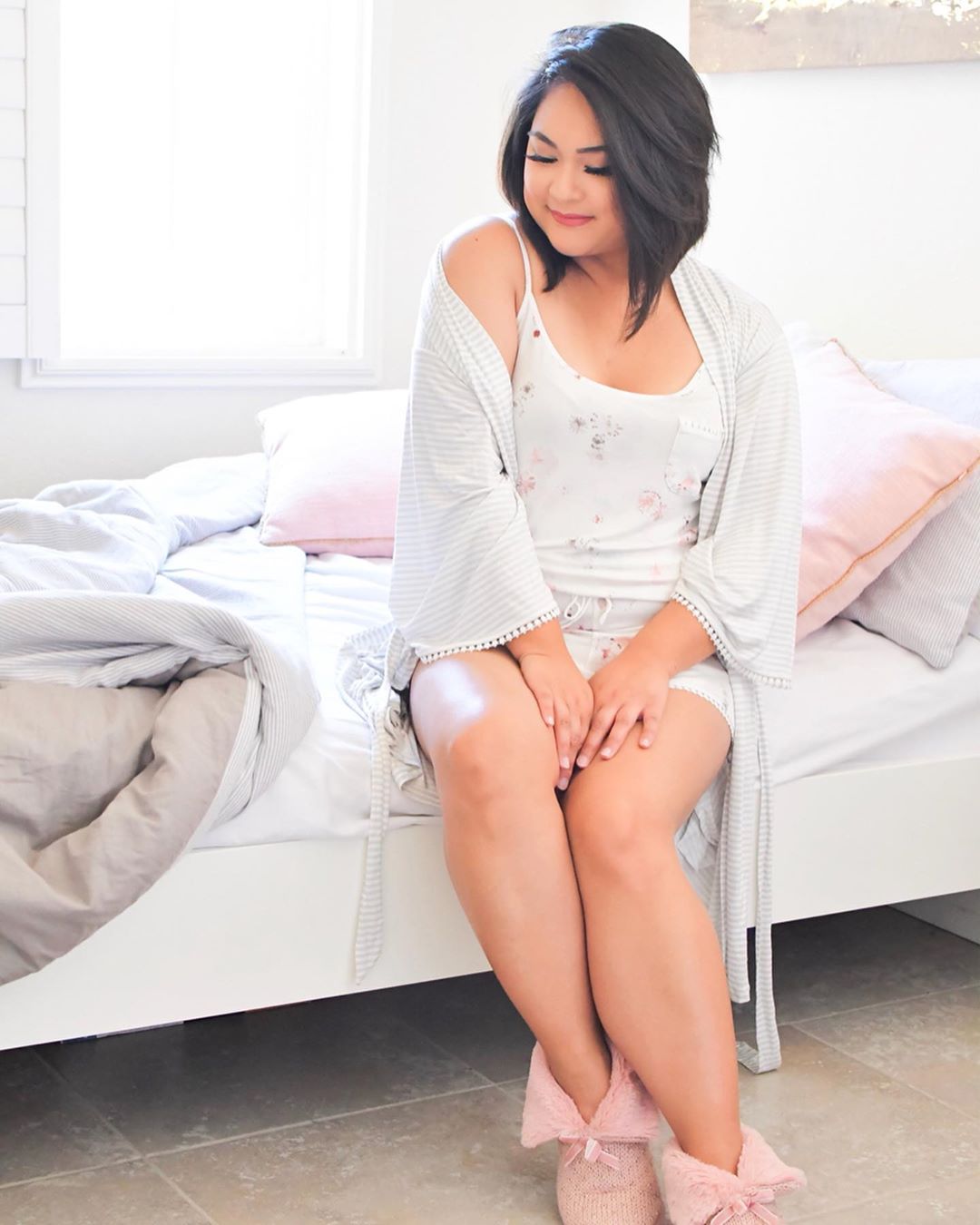 6. Allison Marbella of @allimarbella
My favorite way to add a little luxury to your morning routine? Adding a soft, lightweight robe like Allison did here. Match it to your pajamas or go for a contrasting shade, but either way, you'll feel a little more excited to start the day knowing you have something cozy to pull on.
Thanks for sharing your styles with me, ladies! I love seeing how you all wear your LC Lauren Conrad pieces, so please keep sharing them with me by tagging @LCLaurenConrad and @LaurenConradCo, and using the #LaurenConradCoLoves hashtag on Instagram.
Find even more of my sleepwear at Kohl's, and let me know which pieces are your favorites in the comments below!
XO Lauren
Shop This Story…

Affiliate links may have been used in this post.