To go along with this week's episode of Asking For A Friend, Lauren's latest podcast guests, Clea and Joanna of The Home Edit, are sharing some home organizing items everyone needs. Be sure to listen to their episode here…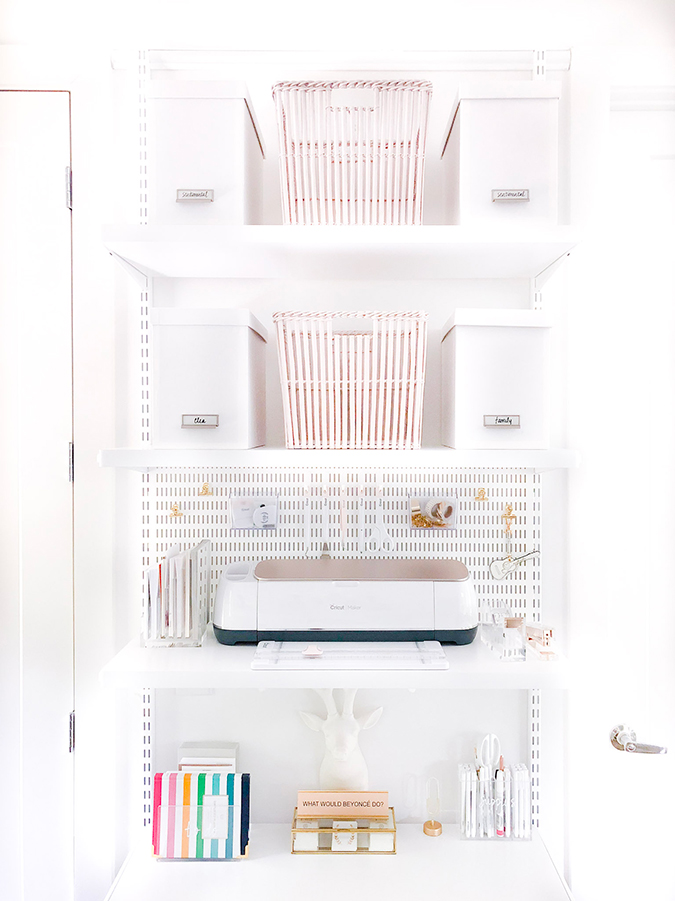 So often we hear people say "I'm just not that kind of person" when it comes to organizing. If you relate to this statement, we have some news for you: You don't have to be a professional organizer to be good at putting things in their place. But what you do need is an inner dose of confidence, with the right tools to get you there—and that's where we come in.
Choosing the right product means everything. It's the reason we're able to go into a client's home, see past the mess, and create a functional system that's easy to maintain, even for the "not an organized kind of person."
The key is to consider your day-to-day routine and what complicates it. For example: What causes you to run late in the morning? What items do you access daily but continue to waste time digging in the back of a cabinet for? To get you started, here are our top five life-changing organizational products you *probably* never knew you needed:
1. The Container Store x The Home Edit Divided Lazy Susan
(Side note: We actually like to refer to this item in our product line as a turntable, because we know a lot of Susans, and none of them are lazy.)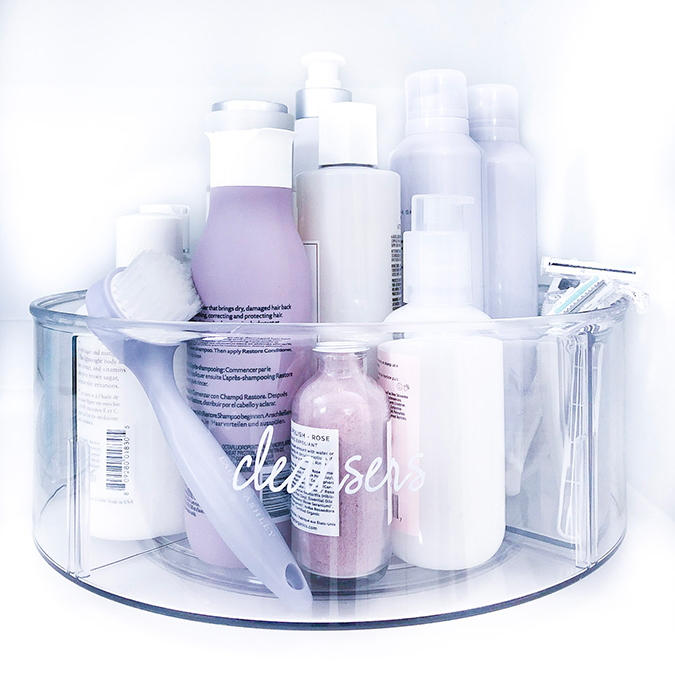 Turntables make items easier to access, especially when stored in deep cabinets or high shelving. Our version of the divided turntable has dividers that are removable because sometimes dividers help, and sometimes they limit what you can fit. This way it's the best of both worlds! Our turntable also includes a removable cup for small or loose items.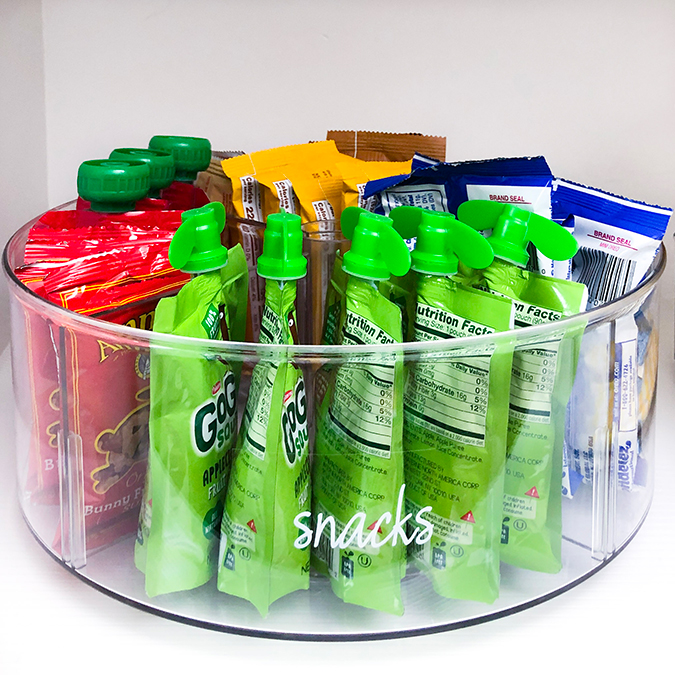 We use turntables for:
Beauty products
Medicine/vitamins, first-aid supplies
Office and art supplies
Tea packets
Single-packaged snacks
Spices and cooking oils
shop these items…

2. The Container Store x The Home Edit Bin Organizers
Throwing a mix of items into a bin means nothing if it isn't contained and categorized. It will just turn into the bin version of a junk drawer. Save yourself the frustration by storing the categories in bin organizers. It will allow you to quickly peek inside and grab what you need. We love using Smart Store organizers and also The Home Edit Bin Organizers in our product line at The Container Store—which come in a variety of sizes depending on your needs.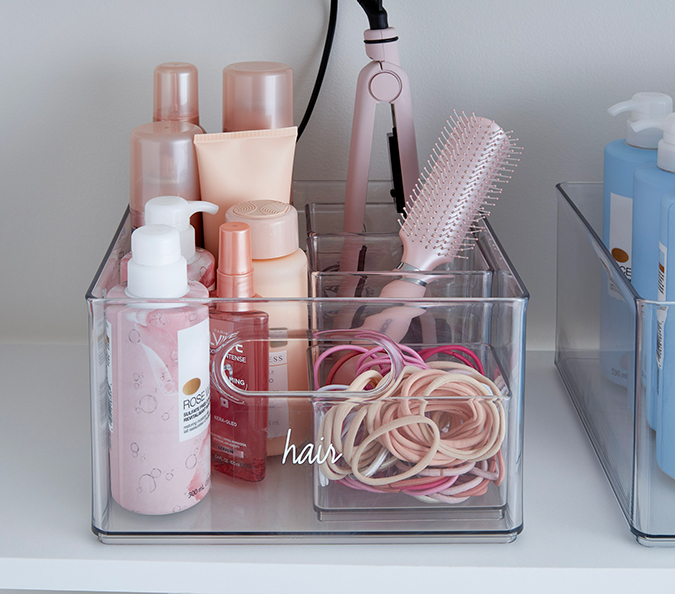 We use bin organizers for:
Loose bathroom items (q-tips, cotton balls, floss picks, travel toiletries)
Office and art supplies
Basically any item that lives in a bin or deep drawer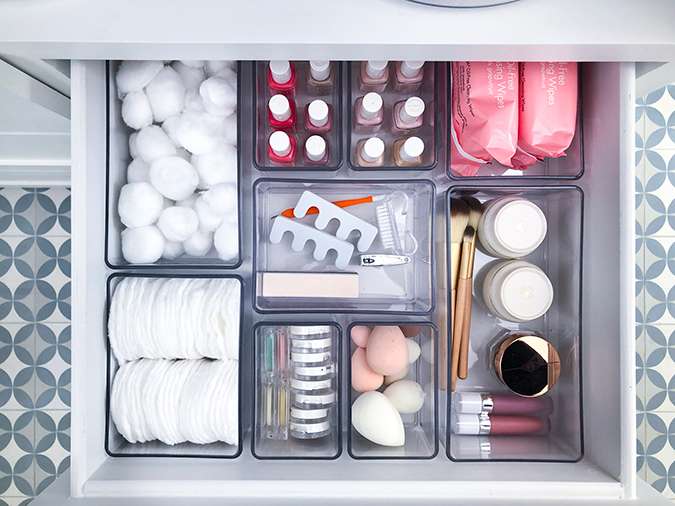 shop these items…

3. Stackable Shoe Boxes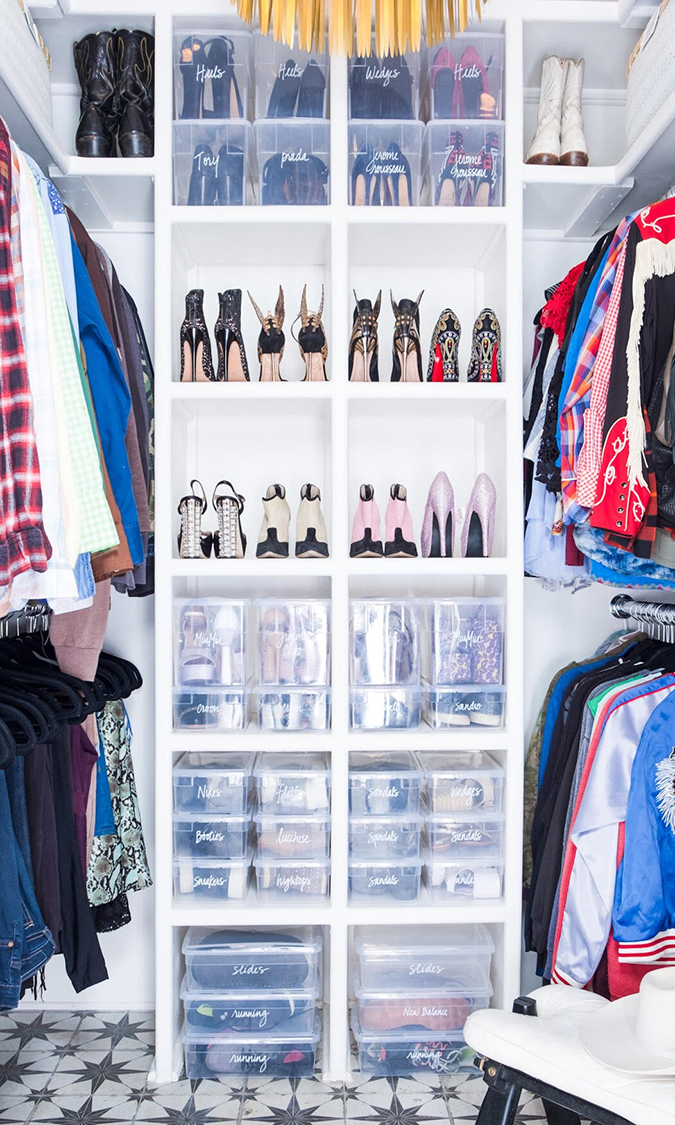 If you could use some extra closet space, look no further than stackable shoe boxes. These boxes increase the number of shoes that each shelf can hold and keep each pair visible. The snap-on lids also help keep your shoes protected and dust-free.
We also use stackable shoe boxes for:
Backstock beauty products
Kids toys (legos, doll accessories, etc.)
Office and art supplies
Scarves
Paperwork and home manuals
shop these items…

4. Labels
If you know anything about us, then you probably know that labeling is our signature. We don't see it as the finishing touch, we believe that labels are actually the secret to long-term organizational maintenance. Just how ROYGBIV is an intuitive blueprint (and a type of labeling in itself), labeling your containers—whether it's a bin, canister, or basket—will clearly identify where items can be found and returned. A label is also a guilt mechanism when someone tries to put something in the wrong place—which helps when you share a home.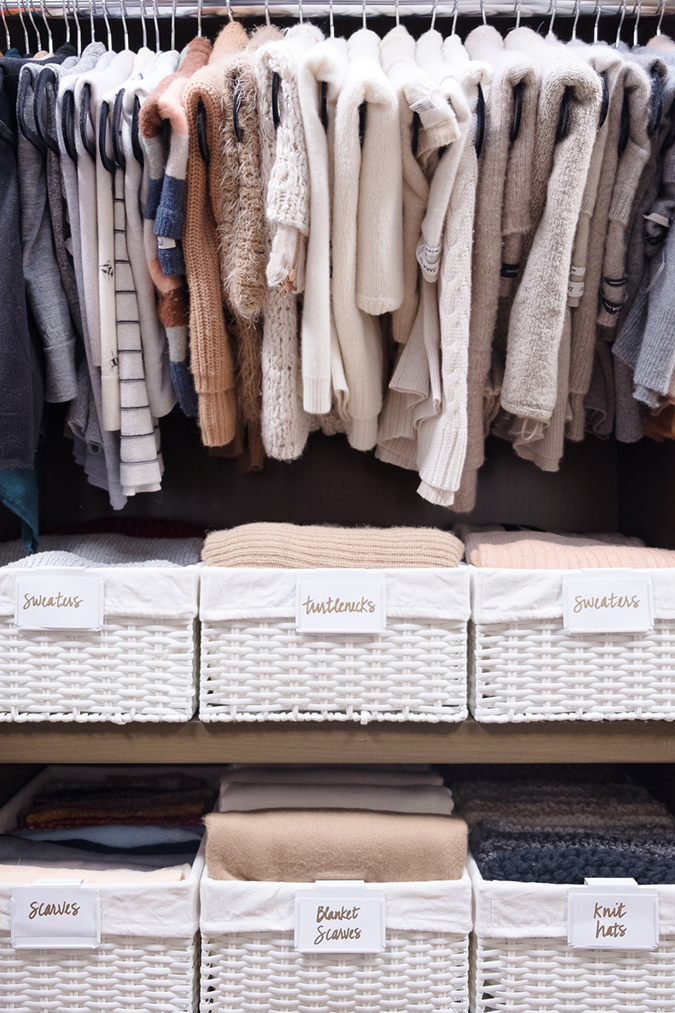 shop these items…

5. Door/Wall Racks
Don't forget to take advantage of vertical space! Wall and door racks can completely change the entire functionality of a room. Not only do they maximize usable space, but they also create a grab-and-go system for any items that you access regularly. We always suggest investing in an Elfa system because they are customizable to your needs—both present and future.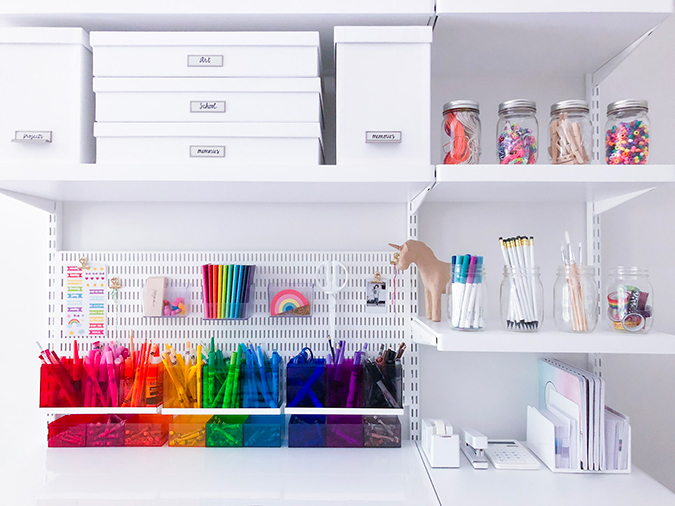 We use door/wall racks for:
Shoes
Bags and accessories
Toy storage
Garage tools
Craft supplies
Which space in your home could benefit from a little organization?
Tell us below!
And we hope you enjoy our episode of Lauren's podcast, Asking for a Friend!
Affiliate links may have been used in this post.