If the words "spring cleaning" conjure up images of heavy duty plastic storage tubs and a label maker, you may want to think again. We've rounded up the best pieces to add to your home's organizational effort, while still looking perfectly polished, and we couldn't be more in love. From woven baskets that double as mail storage to multipurpose trinket trays, you'll find something to suit your every organizational need. And lucky for us we didn't have to look too far, because there are plenty of options available from Lauren's own LC Lauren Conrad and The Little Market. Keep scrolling to see which pieces will be pulling double duty in our homes…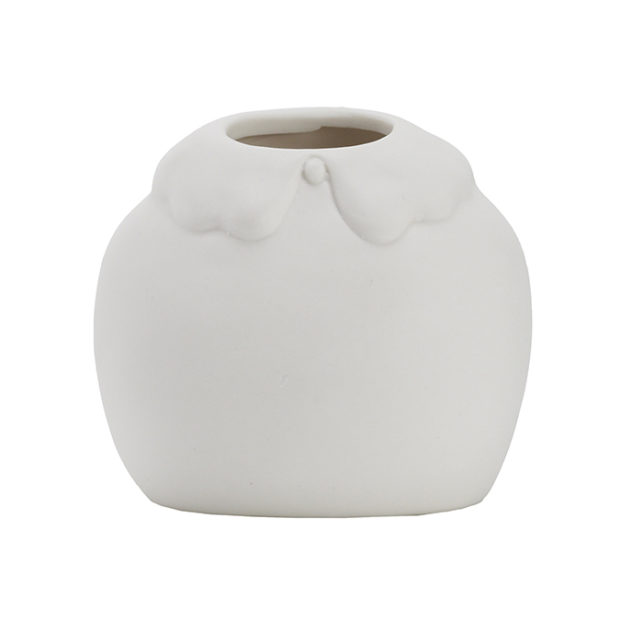 1. LC Lauren Conrad Bisque Stone Vase, $15.99
This pretty vase is good for more than just holding flowers. Use it as a chic way to store your makeup brushes and add a little prep to your vanity.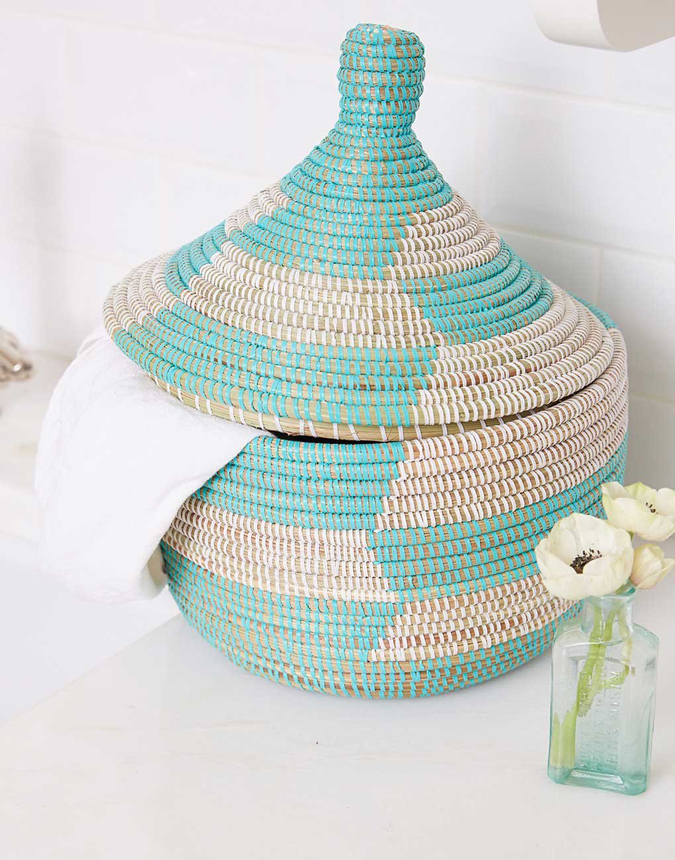 2. The Little Market Whimsical Basket, $48
We love the way this basket looks in a guest bathroom holding hand towels or all those extra toiletries you may have picked up from hotels. Plus, when you pick up a piece from The Little Market, you're supporting female artisans all over the world, which gives us an even better reason to do some serious cleaning. Win, win.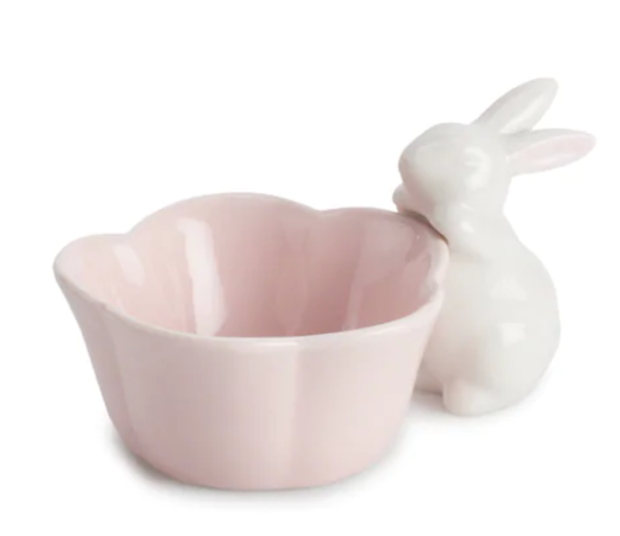 3. LC Lauren Conrad Bunny Motif Pink Trinket Tray, $26
We've said it before and we'll say it again- trinket trays are useful for just about everything you need to organize. Kitchen spices, hair ties, jewelry, you name it, this tiny bunny tray has you covered.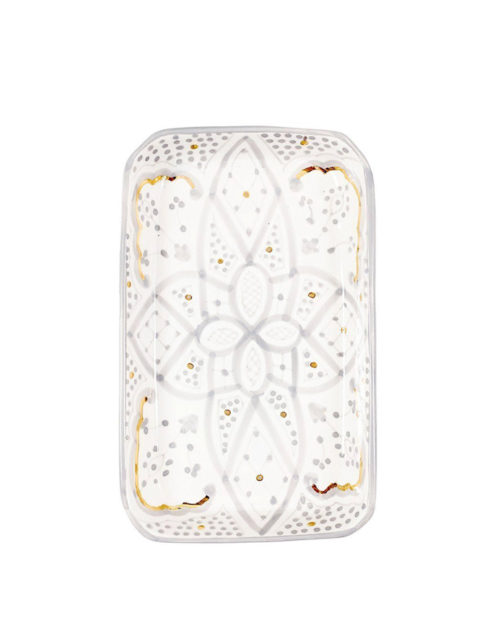 4. The Little Market Ceramic Tray, $26 to $36
While this ceramic tray is perfect for displaying sweet treats in the kitchen, we love it even more as a place to store keys and other last-minute essentials. With everything in plain sight (and in a tray as pretty as this!) you'll never have to dig through your purse again while running out the door.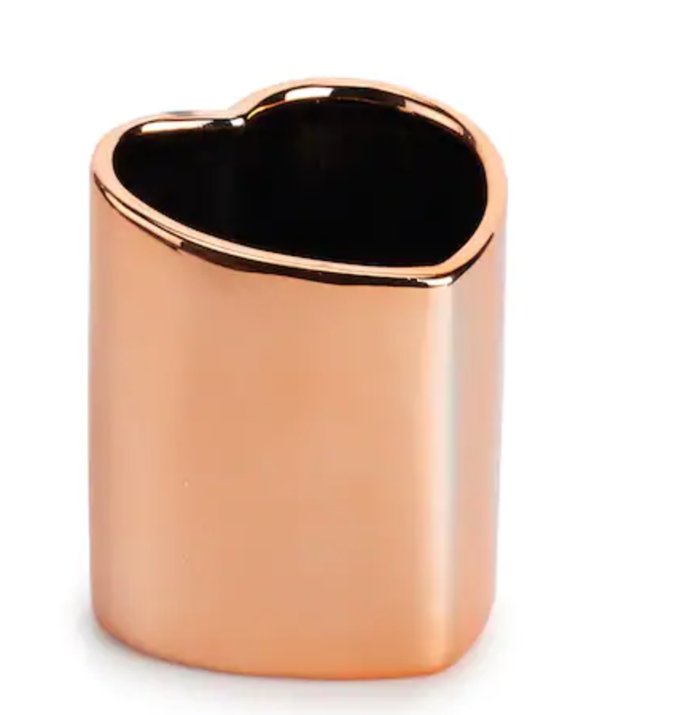 5. LC Lauren Conrad Heart Shaped Ceramic Organizer, $16
This sweet organizer is perfect for storing all your crafting must-haves, from scissors to rulers to pens, in one convenient place. Is 2019 the year we get rid of our junk drawers once and for all? It just might be.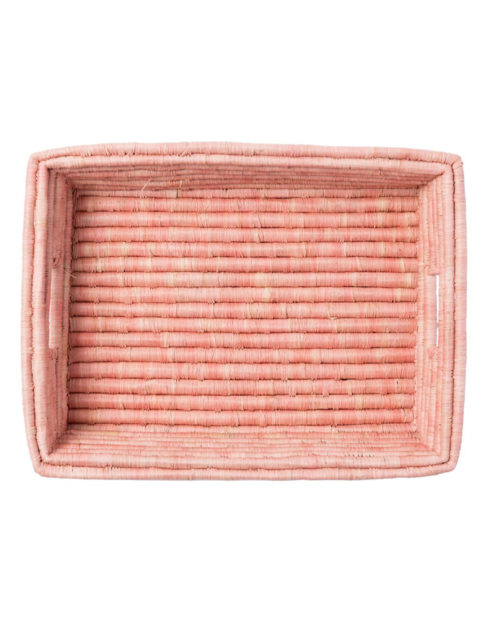 6. The Little Market Woven Serving Tray, $50
This pretty pink tray (which also comes in tons of other colors!) might just be our new favorite way to store newspapers and unopened mail. Grab a set of these woven beauties and keep your paper clutter in control.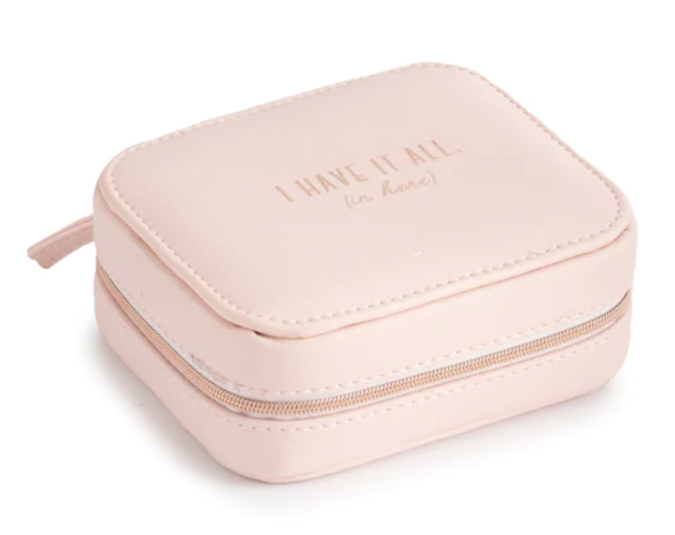 7. LC Lauren Conrad Travel Jewelry Pouch & Case, $34
Tangled necklaces, too many bracelets to count, and earrings missing their mate- we've all been there. This sleek little case will keep all your jewelry separated and organized…plus its small size might be the push you need to finally Marie-Kondo your collection.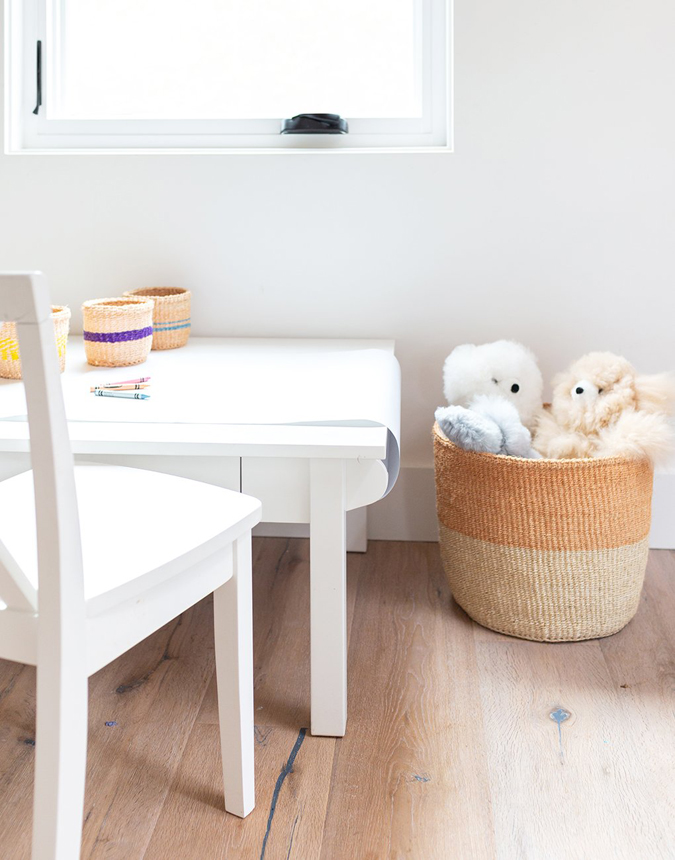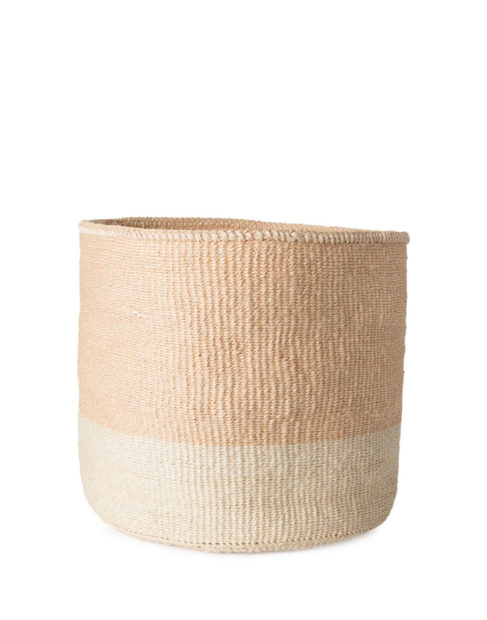 8. The Little Market Striped Sisal Baskets, $8 to $72
If you have little ones, these baskets are for you. Perfect for storing everything from laundry to toys, they'll go perfectly with any style of décor.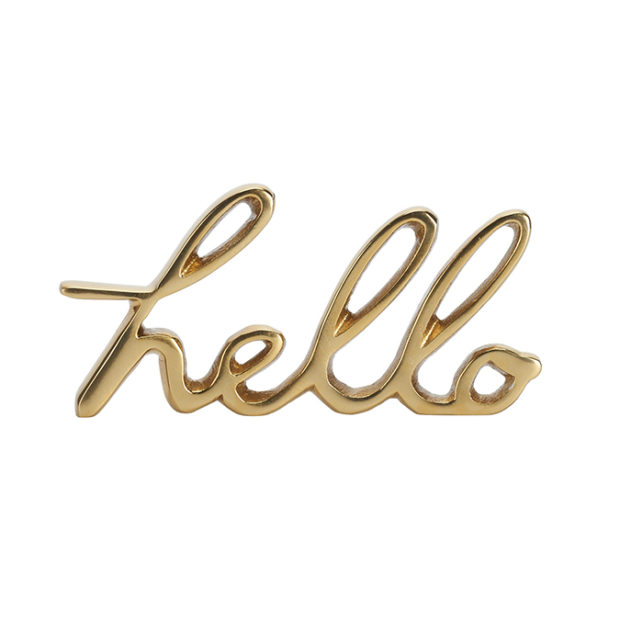 9. LC Lauren Conrad "Hello" Paperweight Table Décor, $19.99
Keep office clutter in check with this chic paperweight. Not only is it cute (and will blend in with any décor) but it will keep your to-do lists in one convenient place.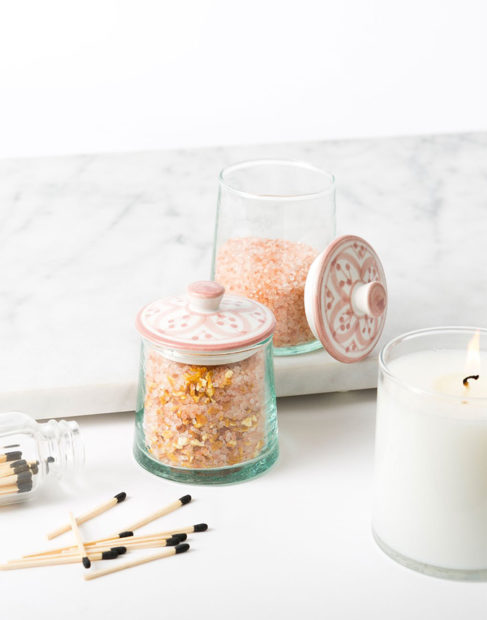 10. Little Market Glass Jars, $10
These might just be the most versatile item you can add to your home. Fill them with cotton swabs and bobby pins in your bathroom, add salt in the kitchen, use them to store your matches in the living room. There's pretty much no room that couldn't benefit from these jars and their organizational powers.
What are your best organizing tips?
 Share your ideas in the comments!
XO Team LC
Shop This Story…

Affiliate links may have been used in this post.