My job doesn't tend to call for business attire very often, but there are a few pieces I like to leave hanging in my closet year round. I've always been a big fan of blazers—tailored, oversized, and everything in between, I love how they instantly elevate an outfit. Not only are blazers appropriate for the office, but they also make great cocktail or night out attire. Because of this I've made it a point to always have an array of blazers in my LC Lauren Conrad collection. For my latest spring shipment, I decided that it would be fun to incorporate some matching trousers to make your look a complete two-piece set. Allow me to introduce you to the new power suit.
In a combination of wide leg trousers and a matching blazer, this is one suit that I can get behind. Whether you're having to dress in your business casual best for work, or simply want to make a statement in your everyday ensembles, this power suit is for you. To add a little variety to the mix, I thought I'd add in some skirt and blazer combos as well. Keep scrolling to get your power suit on…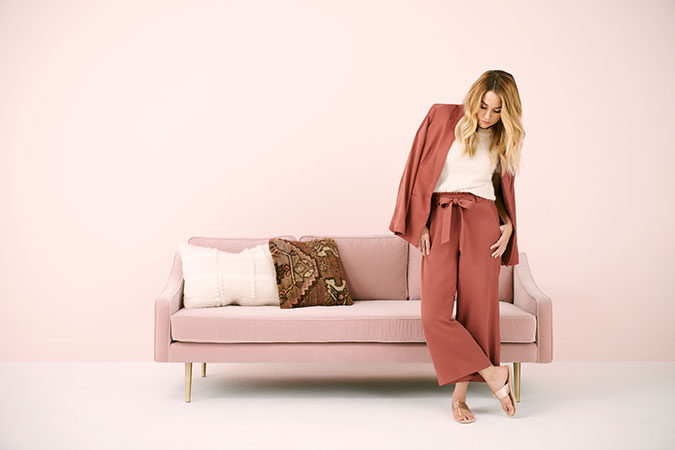 LC Lauren Conrad Relaxed Blazer, $44.99 and Wide-Leg Trouser Pants, $36.99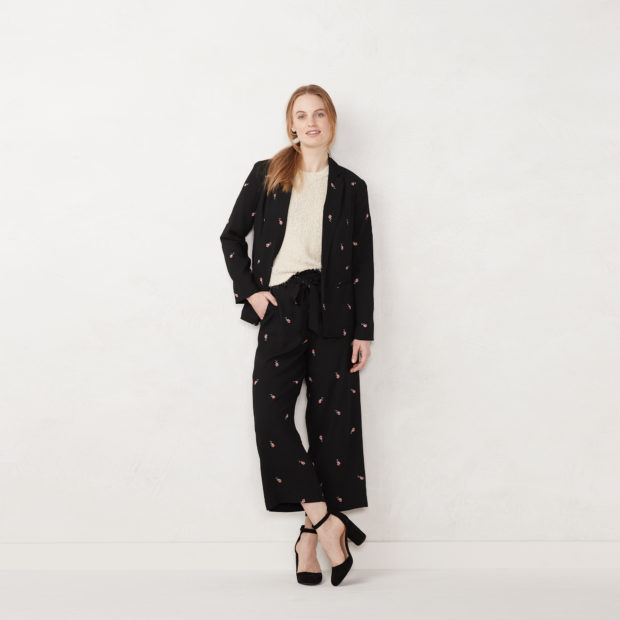 LC Lauren Conrad Relaxed Open-Front Blazer, $64 and Floral Wide-Leg Cropped Pants, $37
Anthropologie Dora Pajama-Style Top, $108 and Dora Trousers, $118
H&M Shawl-Collar Jacket, $50 and Slacks, $35
Who What Wear Corduroy Blazer, $45 and Jogger Crop Pants, $30
Lovers + Friends Kim Blazer, $178 and Kim Mini Skirt, $138
Forever21 Blazer and Paperbag Shorts Set, $45
ASOS Monki Velvet Wide Leg Pants, $48 and Belted Blazer, $72
Anthropologie Eva Leopard Blouse, $140 and Eva Leopard Skirt, $150
Who What Wear Corduroy Blazer, $45 and Corduroy Street Sweeper Pants, $33
 H&M Paisley-Patterned Blouse, $15 and Asymmetric Skirt, $50
ASOS Fashion Union Houndstooth Blazer, $67 and Houndstooth Slim Pants, $51
How do you feel about the new power suit trend?
 Let me know your thoughts in the comments!
XO Lauren
Shop This Story…

Affiliate links may have been used in this post.