Is it really October if we haven't shared a pumpkin decorating post on LaurenConrad.com yet? As you know, we love to get creative with our Halloween décor (one year we even shared 10 different pumpkin decorating techniques in a single post). It's not that we have anything against the traditional jack-o'-lantern, of course. We just see Halloween as the perfect excuse to put our arts and crafts skills to the test…
This year I decided to look to the décor world when we were thinking up pumpkin decorating ideas. Terrazzo tile has been around for centuries, but it is having a major moment as a top interior design trend right now. In case you're not already familiar with it, terrazzo consists of little flecks of marble, granite, or quartz set in polished concrete. It can be used for flooring, countertops, backsplashes, and now—pumpkins! Instead of actually tiling our pumpkins of course, we decided to paint them in a terrazzo-like finish. We were pretty pleased with how they turned out. They just might be the chicest piece of Halloween décor yet…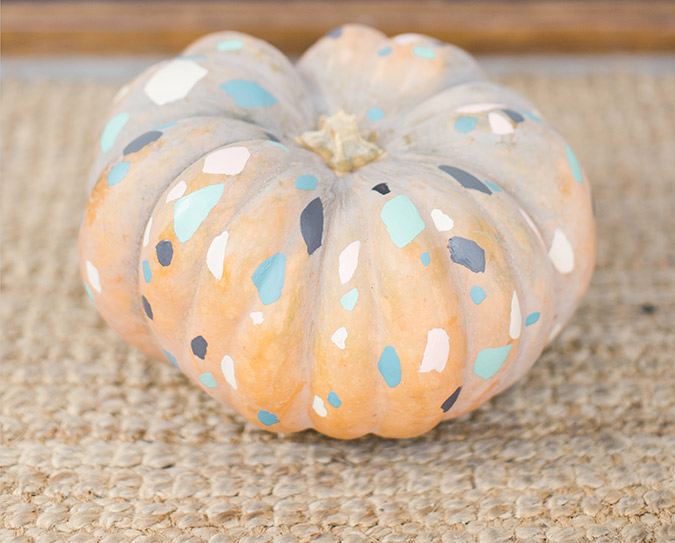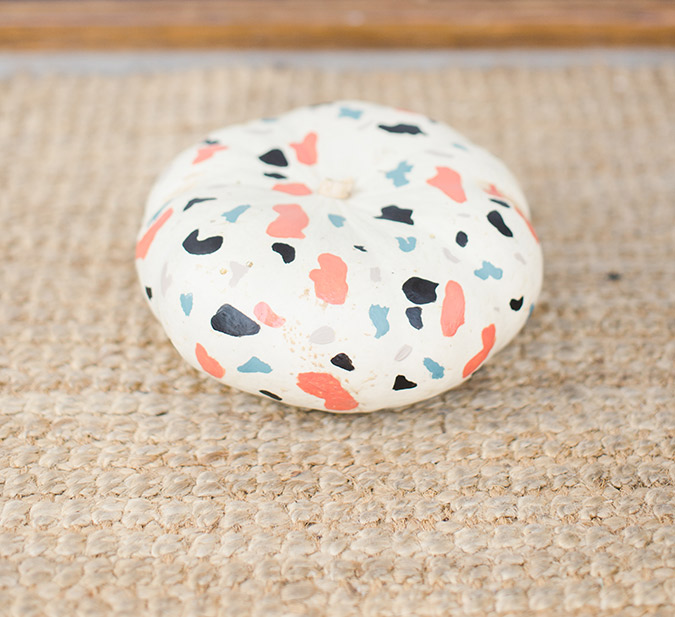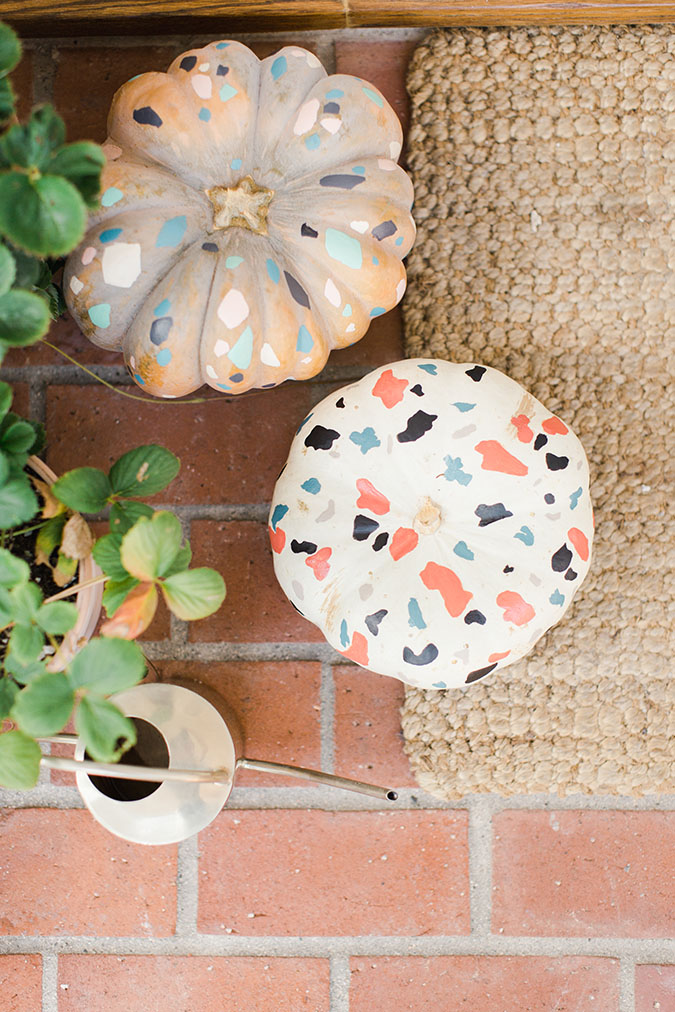 Here's what you will need:
pumpkins
4-6 colors of acrylic paint
small paint brushes
View this post on Instagram
Here's how to make them:
There aren't too many rules to recreating these terrazzo tile pumpkins. But I would recommend using about 4-6 colors of paint, and pulling up an image of actual terrazzo tile for reference as you are painting your flecks. Make sure you have a mix of larger and smaller flecks. My inspiration was this terrazzo that designer Sarah Sherman Samuel installed in Mandy Moore's home.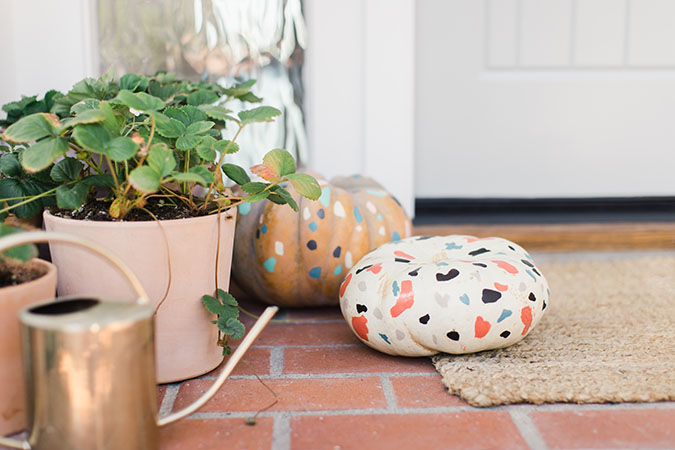 Anyone love the terrazzo trend as much as I do?
Let me know if you have any other good pumpkin decorating ideas to share!
xo Ilana
Team LC
Photos: Jessi Burrone for LaurenConrad.com
Affiliate links may have been used in this post.