Hi everyone! It's Claire again from The Kitchy Kitchen. This is a moment where Pinterest inspired a recipe. Edible flowers add beauty and drama to anything, even a salad, and especially a clear popsicle. I made my popsicle flavor incredibly simple and barely floral to highlight the flowers as much as possible. As we were whipping these up, the girls and I decided that they would make fantastic ice cubes for a spritzer, adding color and sweetness to the drink. But these are just as delicious and show-stopping by themselves or plated on one of The Little Market's handmade ceramic trays, Moroccan woven stool, and Ethiopian hand towel. Because gorgeous food is even better atop fair-trade items that benefit female artisans around the world. Enjoy!
Edible Flower Popsicles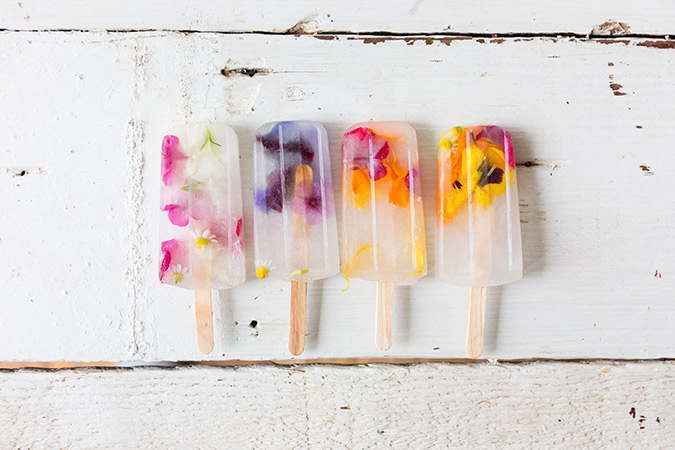 Ingredients:
For the popsicles:
2 cups coconut water
1/4 cup rose syrup
edible flowers
paleta molds + popsicle sticks
For the rose syrup:
1/2 cup sugar
1/2 cup water
1 teaspoon rosewater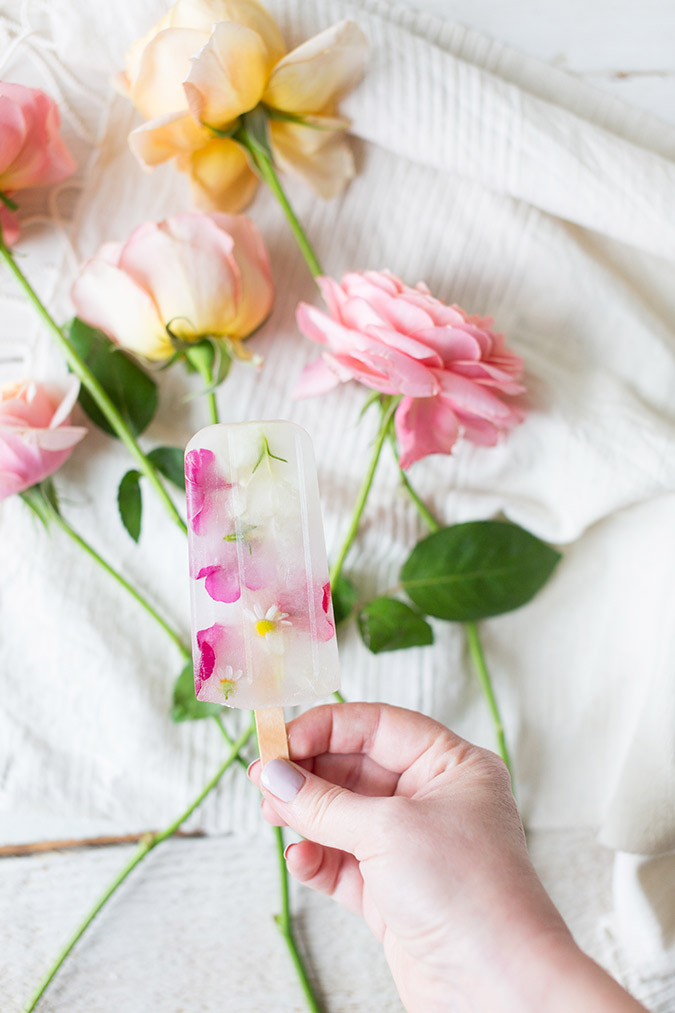 Instructions:
1. Combine sugar and water over medium heat, stirring until the sugar dissolves. Cook for an additional 5 minutes as it simmers. Take off heat and add the rosewater. Cool completely.
2. Stir together the coconut water and syrup. Place 3 to 5 flowers in each popsicle mold and fill with coconut water mixture.
3. Pop in the freezer until your edible flower popsicles are completely frozen. Take the popsicles out of the mold and enjoy!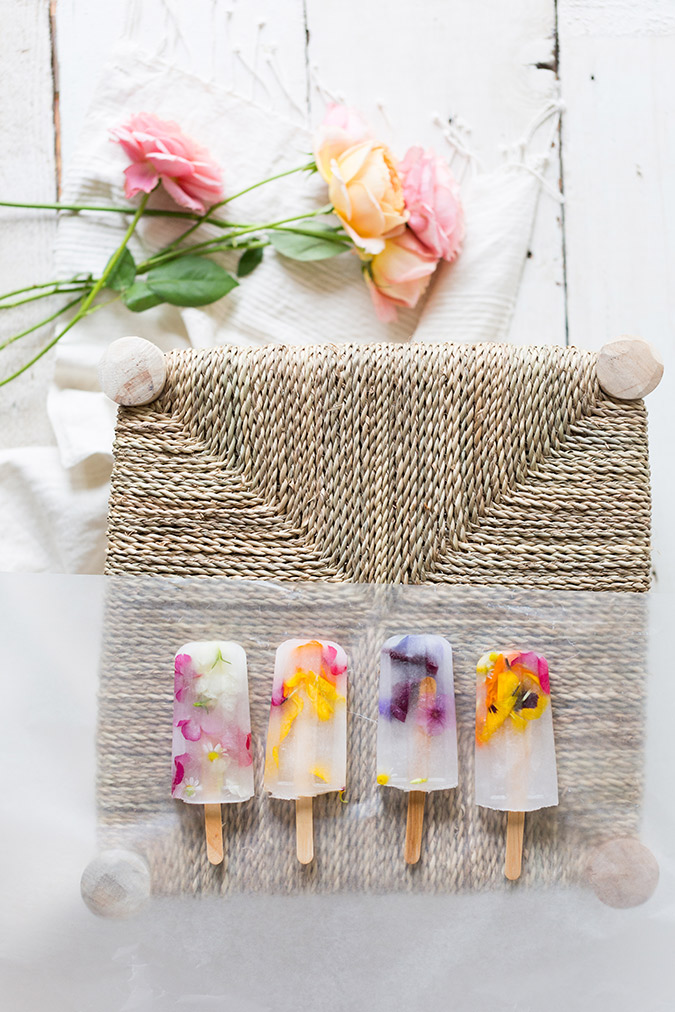 How gorgeous is the final product? These popsicles are almost too beautiful to eat.
Will you be recreating these pretty popsicles?
Let me know if you do in the comments!
X Claire
The Kitchy Kitchen
Affiliate links may have been used in this post.