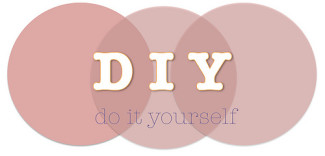 A pair of nice fitting cut off denim shorts will last you a lifetime (or a few years, at least). As you know, classic cut offs are an essential summer style staple for me. Luckily, cut off shorts are relatively inexpensive–especially when you recycle a pair of old jeans and make them yourself. Back in high school, my friends and I used to make our own cut off shorts. Sometimes they were a bit too short or crooked, which was frustrating, but other times they were just right. After gaining some experience in the clothing industry, I've finally devised a foolproof process for making your own cut off shorts. Read on to learn how to transform those raggy old blue jeans into a fresh new pair of cute cut offs just in time for summer… It's easy as 1 2 3!
Here's what you will need…
old pair of jeans that fit well (try not to use spadex blend jeans)
scissors
For cuffed shorts, you will also need: an iron, fabric glue
Instructions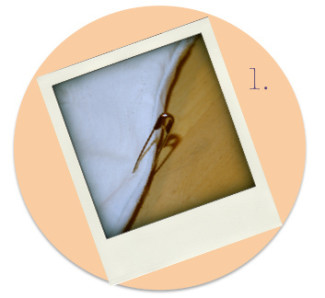 1. Pin. Try on jeans and determine how short you want them. Pin a safety pin at the desired length. *If you plan on making cuffed shorts, leave an extra 2 inches of length for folding. Take jeans off, turn them inside out, and lay them flat.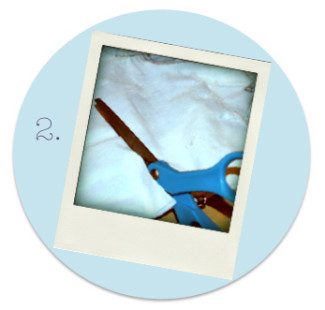 2. Cut. Based on where you pinned the leg for length, cut each leg individually across with scissors. Cut them at a slight angle (v shape) for a more flattering fit and make sure you don't cut the pockets! A few notes: To make the line more precise, you may want to take a ruler and lightly trace your cutting path with a pen or pencil. Also, I always err of on the side of caution and cut longer since you can always trim them down to the exact length you want.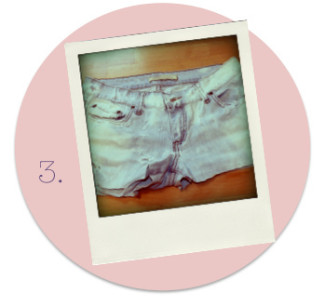 3. Wash. And voila! Now you have a new pair of cut off shorts! Make sure to wash them before wear (this will fray the hem a bit, making them look more authentic).
To make cuffed cut off shorts, follow steps #1 + #2 (above) and then do the following:
Turn the shorts right side out and iron them using the pant legs you just cut off as an ironing cloth.
Fold a cuff at the bottom of each leg (fold over twice) of the shorts and then press with a hot flat iron and steam. Repeat this step by ironing each leg from the inside of the shorts.
If the cuff doesn't stay after ironing, run a thin line of fabric glue along the inner cuff of each leg and press flat to secure cuff. Allow glue to dry completely before wear.
If you give this DIY a try, upload a photo of the finished product to your LaurenConrad.com profile page and link the photo in the comments below!
Can't wait to see your photos!
XO Lauren